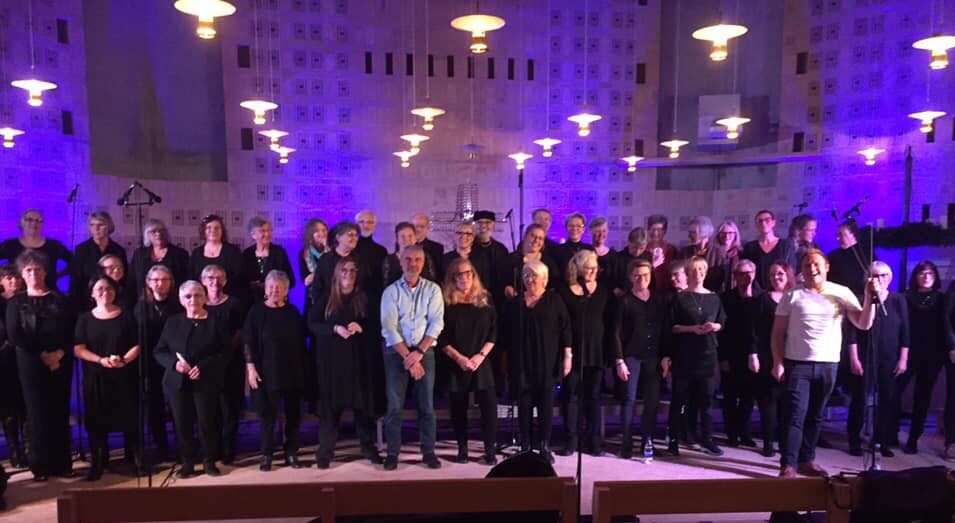 Vi er et herre og dame kor med omkring 90 medlemmer. Vi synger 4-stemmigt med en god fordeling på tenor, alt og sopran, og så en mindre gruppe ret seje Basser!
Vi synger gospelsange og kendte og moderne rytmiske melodier samt nye fortolkninger af salmer.
Aldersmæssigt spænder vi fra 19-80 år. Vi kommer fra hele Trekantsområdet og Fyn.
Koret er fuldt af sangglæde og hjertevarme. Vi går meget op i, at vi har det godt socialt sammen.
Koret er parfumefrit.

Vores dygtige og engagerede korleder Christian Wandel har ledet koret siden 2011.
Øve-aftener bliver ofte optaget til øve-brug og lagt på en privat Facebook gruppe for kormedlemmer Voices of the Heart – only.

Mange koncerter optages til videoproduktion og bruges måske til at promovere koret på vores offentlige Facebook side.